I don't often post any of my personal photos on this blog, in fact i can't remember the last time I did. I have a personal blog for all of those moments because as a mom the line can be blurry between what is a great photograph and showing off my cuties. For this moment I have to make an exception.
I was trying to let me kids get in touch with there inner Picasso's by doing some finger painting. My 2.5 year old just wanted to wash his hands the whole time and my almost 1 year old daughter, in true lady baby fashion, used the paint as make up. Which resulted in this moment: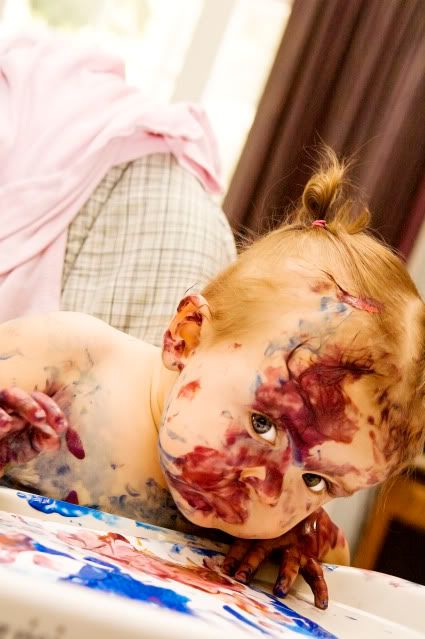 Here's to coloring outside of the lines!